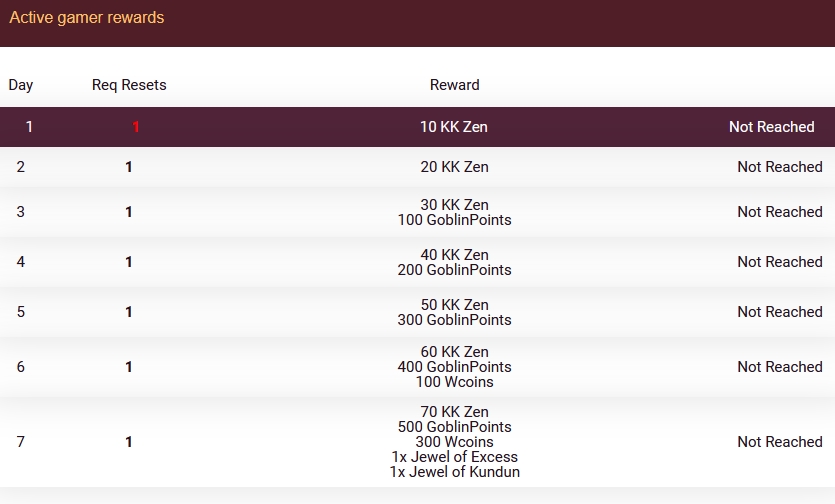 Active Global Mu online Gamer rewards
Added a new reward system for active players!
Now if you play the game each day, make at least one reset that day, you can claim daily rewards!
Go to Account Panel press Options and Active Gamer rewards!
Rules: You must login every day and make at least one reset! if you don't, activity count resets and you need to start again from day 1! You can claim a reward for 2 characters per account.
Reward list:
Day1 10 KK Zen
Day2 20 KK Zen
Day3 30 KK Zen 100 GoblinPoints
Day4 40 KK Zen 200 GoblinPoints
Day5 50 KK Zen 300 GoblinPoints
Day6 60 KK Zen 400 GoblinPoints 100 Wcoins
Day7 70 KK Zen 500 GoblinPoints 300 Wcoins 1x Jewel of Excess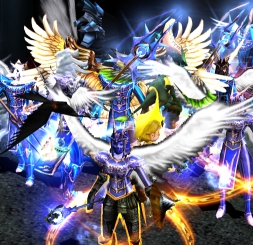 Updates 17.September
The fixed mu online issue where it was unable to equip selected Muuns.
Fixed inability to use kalima map with character over level 400.
Fixed mastery sealed mixes do not come with luck option.
Fixed Duel Master Fire Slash Enhanced (4th) does not deal with any damage in PvP.
Fixed Magic Slash Enhanced (4th) does not deal with any damage in PvP and PvM.
Fixed inability to use Jewel of harmony while it is stacked.
Fixed Dark Horse level up the issue.
Fixed Elfs Triple Shot damage range issue.
Added ability to display exc options in-game for Lucky items, update client to see effect.
Added Ring of Block, Ring of Ultimatium, Necklace of Agony, FO to Xshop.
Added spots in Kubera Mine, updated drop rate, spots are visible when after pressing TAB in-game.
The updated ancient drop rate on Land Of Trials for Castle Siege owners.
Changed Valey of Loren move level, now only 800+ levels can go there.
Some changes on global mu online PVP & PvP, decreased high damage skills for PVP.
More PVP updates coming soon!
Run Launcher to get the latest patch!
Added new rankings, Siege Guildlist and Duel arena!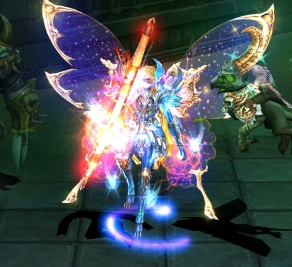 Reset system for globalmuonline!
When reaching 400lvl on your character can do Character reset in website, it will reset your level and your stats.
After that you will be lvl1 again and your stats will be 50 on each stats (strength, energy, agility, vitality and command for DL)
Each reset will cost 1milion zen and will give you 500 free points!
By doing resets custom settings are in play:
50 resets: 1000 Credits
100 resets: 1000 Credits
200 resets: 1000 Credits
300 resets and more 1000 credits
And so on, there is no reset limit. Maximum zen to pay for reset on global mu online is 300mil, that means if your 300 or 700 reset, on both you will need to pay 300kk zen!
Reset are dynamic, after 100resets you will have 80% exp, 200+ will give 60% Exp, 300+ will give 50% exp from official 500 Experience!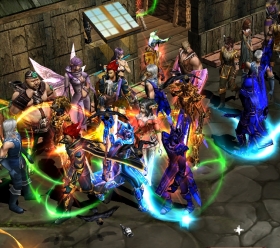 Global Mu Online Season 14 X500 Opening 6.September
Global Mu Online is new Season 14 medium exp style server! This is the server continues of GlobalMu S13 with a new premium domain name, as new S14 project!
Opening 6.September 17.00 Server Time UTC +1! Check website countdown!
Experience rate: X500 regular and X500 master experience!
Points per level are 5 for DW, DK, ELF, SUM, 6 for RW, 7 for DL, MG, RF, you can create all characters from 1lvl. Master-level points are 2 per level of all classes. Majestic points are 3per level! Maximum stats: 32000
To provide the best ability to play as much as possible we have the command that can be used to gain experience and kill mobs ingame, while the game is close (player is sleeping or away from pc. Type /offlevel for that. To reduce all spots take with farmers that abuse offlevel system, this command is available only for VIP status players.
Goblin points: Earn 1GP per 30minutes online. There are small wings, pets, buffs and skills available for GP!
WCoins: Winning mu online events like BC, DS, and other events gives 20-50 GP reward
Wcoins: All items from the Personal Store are sold for Wcoins. Open Inventory or press I button, and open Personal Store menu, add your items and set price to them!
Happy Bonus exp hour: Mornings from 8-9 and evening 20-21 server time, each day! Bonus experience rate is 50% more during these hours!
All top bosses respawn every 2hours!
Golden invasion Every 1hour!
Reasing stats ingame commands: example /decstr 11
Refferal system: Invite friends and earn 10% credits of what they donated! referral system HERE
Global Mu online has 3 Channels, all channels have the same settings, experience and drop rate! Offtrade in devias can be done only on Channel1!
Decrease Strenght points = /decstr
Decrease Agility points = /decagi
Decrease Vitality points = /decvit
Decrease Energy points = /decene
Decrease Command points = /deccmd
Open NPC shop from anywhere in game = /shop
Open Warehouse from anywhere in game = /ware
Party: Get more experience with bigger parties: 5Unique charcters in party (Gold party) gets the highest exp bonuss.
Latest season 14 game features and the new character Rune Wizard awaits you!
Rune Wizard has 4 evolutions like all standard classes: Rune Wizard 1st class, Rune Spell Master 2nd class and Grand Rune Master as 3rd class!
S14 brings new features like jewel divide and combine from inventory, no more full inventories. New level if item enhancement, from awakening to Soul weapons, and Blue Eye items which brings new great ancient options!
New epic mu online wings for Wings of Disillusion for Grand Rune Master and Wings of Fate for 4th class.
Features: Grow Lance Archangel's Absolute Weapon, New hunting area Kubera mine, 4th Mastery Weapon 5th Armor, Rune Wizard 4th Wing & 3rd Mastery Item, Rune Wizard 4th Division & Skill Enhancement Tree. New character slayer and season 15 coming late December!